The Beginning to a Waste-free Lifestyle With Webdesh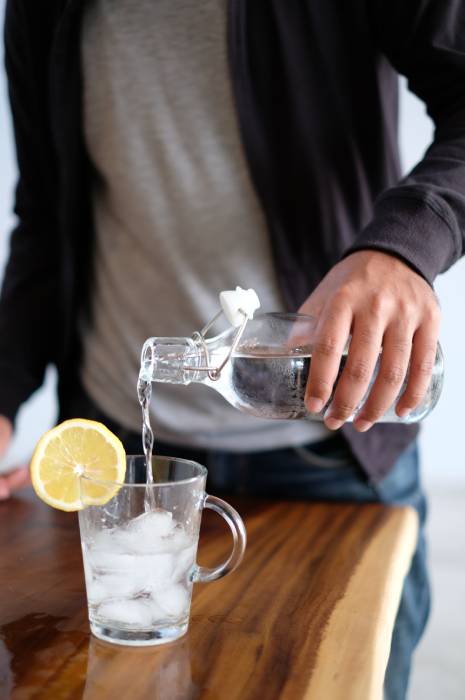 Hi there!
In light of recent events, we came to realise how important it is to keep ourselves and our planet clean and safe.
I was ecstatic when I first heard about Cupffee – the coffee cup you can eat with your coffee. Cupffee is one of the businesses included in MOVE.BG's The Change Makers. It's basically a coffee cup that is absolutely bio, vegan and GMO-free. It's resistant to hot beverages, can stay firm for up to 40 mins and is as light and tasty as a cookie (without altering your coffee taste!). You can read more about this great initiative on cupffee.me. At first I was very vary about living waste-free, because Bulgaria doesn't provide much opportunity. Cupffee really lifted my spirits up, because it was developed by Bulgarian people. So yes, we can;)
In this article, I'm going to introduce you to simpler ways we've figured we can be more clean and produce much less waste. We, in the Webdesh team, are in no way professionals, but we always try to make ourselves better. So here's how we contribute to our planet's well-being and living waste-free.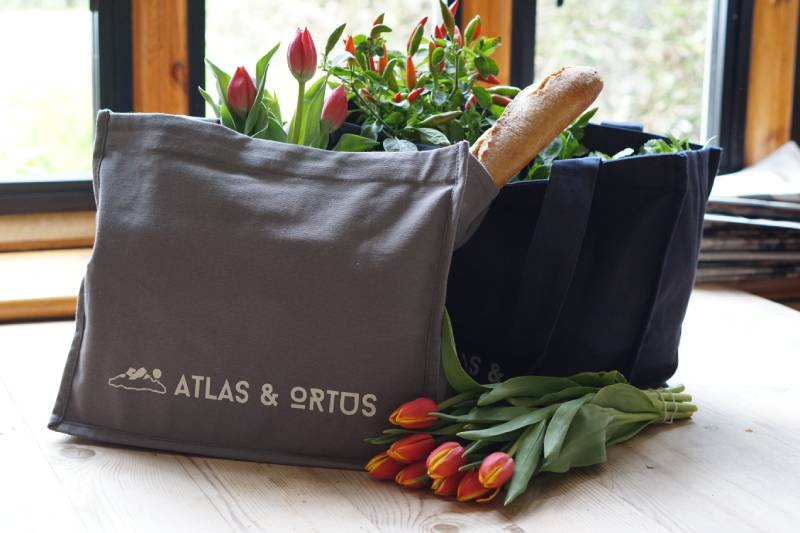 Reusing our shopping bags
A single plastic bag can take anywhere from 10 to 1 thousand years to decompose, but its environmental legacy will last forever.
Personally, I think using paper bags is not so great either, because we cut down so many trees to produce paper. I'd much rather they produce fresh air, instead of something I'll dispose of in a month.
The simplest thing you can do is use a reusable shopping bag. There are so many cute textile bags you can carry with you can put your groceries into. They can be washed in your washing machine and basically last for months (maybe even years). You can craft them yourselves out of old fabrics you aren't using anymore. The possibilities are endless and the least I could say is that they look and feel so much better.
Buying less pre-packages cosmetics
Disclaimer: the recipes below are something that works for me, my body and my face. I suggest doing your own research before using it on yourself!
Being a girl, I know the struggle of having to purchase many cosmetic items all too well. We use all sorts of face creams, body washes and lotions, hair care products. Each one of them is generally spent over a month or two, so that's at least 10 empty plastic bottles we're disposing of each month.
One of my favourite things to make at home are different types of body scrubs & face washes that I store in glass jars (or just use at the minute). After I'm done, I just wash the jars and use them again.
Here's a couple recipes I like making:
I don't drink coffee ever, because it gives me the spins, but I've come around different ways to use it! All of my family members are heavy coffee drinkers and they all love a good freshly-brewed coffee in the morning, so I have a lot to work with:D
Instead of throwing it in the trash, I collect it in a jar and use it in the shower as a body scrub around once a week. I've been doing this for literally years and I have yet to discover a scrub that costs so little. If I'm feeling extra fancy, I put a few drops of essential oil, so it smells even better.
However, I do not recommend using it on your face, because the coffee grounds particles are too big and are likely to tear your skin.
See, you can be mindful of your waste and look great;) Apply some oils to your skin after, because this could be drying.
I love cooking. I love experimenting in the kitchen and especially I love desserts. A lot of these desserts only call for egg yolks though, meaning you have to dispose of the egg whites.
I usually use them to make scrambled eggs, but sometimes I use them for my skin as well.
Just beat them up in a bowl and apply to a clean face.
According to some experts, the protein in the egg white has a skin-tightening effect, as well as oil-absorbing capabilities.
I am in no way a professional, but I've tried it and it worked pretty well.
Providing your own tupperware when taking food from a restaurant
Also very simple, yet effective. If you are ordering food to go, try and bring your own tupperware to the restaurant.
When we were still gathering in our office, we often got our lunch at a nearby restaurant.That's so much plastic waste, it's unbelievable.
So Polly suggested we just use reusable dishes. You go to the restaurant, order your food to go and ask the staff to put it in your container.
This way you can save some coins from paying for a container, and you can be sustainable. After you're done eating, wash your tupperware and you're good to go again tomorrow:) You can use it for months, if not years.
Cut down on using plastic straws
"Save the turtles!". I've always liked using straws. I can't even tell you why, I assume I thought it was fancy. Seeing the damage they've done though, really made me reconsider and cut down on using them.
Polly actually brought us some awesome reusable Bamboo straws from her trip to Asia – and we've been inseparable ever since:D They are super easy to clean and could last you for months, if cleaned properly.
Carrying a reusable water bottle
According to CRI (Container Recycling Institute) more than 60 million plastic bottles end up in landfills and incinerators every day. The solution to this is so simple I just can't grasp it why we keep doing it. Just like plastic bags and straws, plastic bottles are such a burden to the environment, taking at least 450 years for a single bottle to decompose.
Carrying a bottle with you is something that won't change your daily life pretty much at all. It will, however, make a difference to the planet we're suffocating in trash. Plus, there are some super cute designs.
I like using fruit in my water sometimes and there are some great options for this as well. Just Google "Infuser water bottle" and pick the design and size that works best for you.
We're only making baby steps at being sustainable still, but are working every day to discover new ways to produce less trash.
If you're interested in the waste-free lifestyle, here's a couple channels that posts cool videos: Goodful & Sustainably Vegan.
There are stores abroad that have specialised in the zero-waste lifestyle that let you bring in your own container and get all sorts of products from groceries to cosmetic products and cleaning products! I haven't yet come across something similar in Bulgaria, but let me know if you are familiar with such spot.
I hope this article gives you some ideas on how to cut back on trash & inspires you to pollute less. If you have some tips & tricks of your own, I'll be more than glad to hear them! Don't hesitate to comment your opinion bellow.
If you feel like something of what we said is not right, please also say so in the comments below. We're only learning still, so it's really helpful to have more insight.
More articles in lifestyle
Learn more about the author
Website Creator & Head of QA
/ IT, Software Engineering graduate 💻
/ good music, horror films, detective novels and delectable food 👌
/ YouTube videos junkie 🎥
/ animals, nature, water lover 🐱
Would you like to share something?