How to Backup Your Website
Hi there! In times when technology changes constantly, we should always be prepared in case our site breaks after an update and the way to do it is using a backup.
But what's a Backup? It's a copy of a previous saved version of your website's files that can be restored in case something happens after you perform an update or make other changes.
And when do I need a backup?
Typically, you would want to backup your website when you are about to update your plugin versions, theme version or WordPress version.
You may also want to back it up if you're about to enable a plugin and aren't sure if this is going to break something.
In short, backup your website in any cases, when you see a potential problem arising. Better safe than sorry 😉
In this article I will introduce you to 3 ways you can backup your website and restore previous versions of it. Let's start, shall we?
We are going to talk about the following types of backups: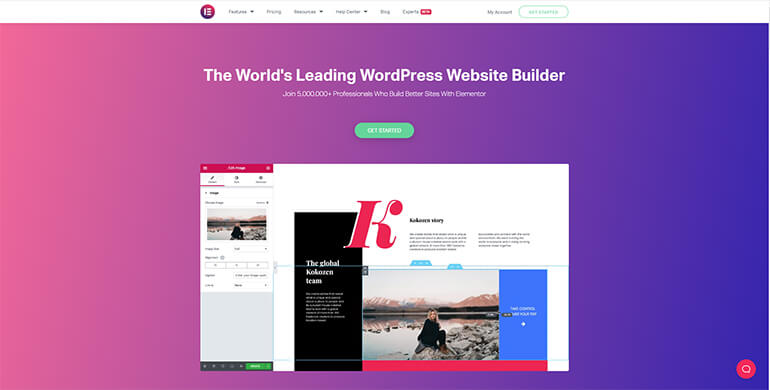 This is actually called a post revision and not a backup, but it keeps previously saved versions of your pages and posts that you can go back to if needed.
This is the easiest and most basic way to go down to a previous version. You can benefit from it in the following cases:
You don't want those changes anymore
Someone else changed something, which you don't want/like
You see a bug and are investigating what may be causing it


Different builders have different ways of restoring a post revision, but they usually revolve around the same routine.
For Elementor, it's found under the History button:
Then, you have 2 tabs – Actions and Revisions.
Under Actions, you will find the changes you have made since opening the page to edit it with Elementor. Those changes will disappear when you click on "Exit to dashboard" or refresh the Elementor page.
Every time a page updates, a new revision will appear under the Revisions tab. Have in mind that Elementor also does autosaves, so sometimes you may wonder why you have so many revisions and have only hit the Update button a few times. The revision that is currently used has a blue star next to it. You can click on different revisions and then click on Apply to save the desired version.
Backup performed in WordPress admin
This is the second easiest way to backup your website. Currently, we are using the plugin UpdraftPlus. We have previously reviewed it in one of our articles – Top 5 Free Plugins To Use.
We always advise our clients to perform a backup with Updraft if they are about to update their plugins, theme or WordPress version. It allows you to backup your files and database into the cloud and restore with a single click. You can backup directly to Dropbox, Google Drive, email, etc.
Its key features are:
Restores and backs up content
Direct backup to more cloud options than any others
Allows you to set up automatic backup schedules
Available separate backup downloads for database, plugins, themes, uploads, and others
Has been tested on over 1 million sites

When you install and activate it, its settings and existing backups will appear under Settings from your WP menu on the left.
Then, you have a few tabs that I will explain shortly:
Backup/Restore - this is where you can manually perform a backup and where all your existing backups are stored
Migrate/Clone - you can create an instant copy of your website and host it on Updraft's servers. This could be a staging website for example, if your website is live and you want to test something unsafe. To use it, you have to purchase UpdraftClone tokens. This is not something you have to do every time you're about to update your website.
Settings - here you can select how often the automatic backup will perform. Depending on how often you change around your website and its content, we suggest selecting Weekly for both Files and Database. If you are constantly uploading new pictures every day, select Daily for Files.
Advanced tools - server information. As they say themselves: "Unless you have a problem, you can completely ignore everything here."
Premium/Extensions - all we talk about in this article is concerning the Free version, but you can check out what Premium offers and decide for yourself if you want to use it.
And here's a quick demo how you can backup your website manually and then restore the backup:
In this example I backup the whole website and demonstrate how to restore your theme files. If you aren't sure what caused the problem, check all boxes and restore all files.
This is basically your "last resort". Typically, there are a couple cases where you might need to use it:
You forgot to perform a backup in the admin panel and something went wrong after an update, which you can't fix easily
Your website displays an error message and you can't access the admin panel
Some hosting providers include a number of monthly backups that are stored and you can restore easily whenever needed. In Superhosting for example, you have between 1 and 5 backups per month, depending on your plan**
**Superhosting is a great partner of ours and we are very happy working with them since they have some great WordPress tools and great support! If you decide to get a service from them, using promo code "webdesh" gets you 10% off (the promo code works for new customers only).
My advice is to always check and be interested in what your hosting provider offers backup-wise. Knowing that there are backups saved on your hosting that you can go back to any time you need gives you a lot of extra security when performing a risky operation.
So this concludes today's article on backups. Hope you found it interesting and if you have any questions, leave them in the comment section below. Let's have a chat! 🙂
More articles in technology
Learn more about the author
Website Creator & Head of QA
/ IT, Software Engineering graduate 💻
/ good music, horror films, detective novels and delectable food 👌
/ YouTube videos junkie 🎥
/ animals, nature, water lover 🐱
Would you like to share something?